Prominent Florida artists have volunteered their time and talent to produce works of art inspired by the Anti-Defamation League's (ADL's) 100-year old mission to "stop the defamation of the Jewish people and secure fair and just treatment for all." The powerful art will be exhibited and auctioned off at ArtWorks ADL:  Justice, Advocacy & Art™ on November 14th at the Armory Art Center in West Palm Beach.
 The goal of ArtWorks ADL: Justice, Advocacy & Art ™ is to engage, empower and educate about the mission and impact of ADL through art by bringing together ethnically diverse local artists and those dedicated to ADL's fight against anti-Semitism and bigotry of all kinds.
The fundraiser event will begin with a VIP reception and silent auction at 6:00 pm, followed by the main event at 7:30 pm.  All artists will be invited to attend the event so they can meet the collectors and share the inspiration behind their pieces. All pieces of art will be auctioned at the event and 100% of the proceeds will support ADL programs in Florida.
 ADL Florida Regional Director Hava Holzhauer highlighted the artists' important role in exposing the vital work of ADL through a creative expression of ADL's mission to secure fair and just treatment for all through art.  "ADL is dedicated to combating hate and discrimination, and we do this day in and day out through words – expressing support, expressing disapproval, expressing outrage and educating," stated Hava Holzhauer, ADL Florida Regional Director.  "ArtWorks ADL is a refreshing way to fulfill our purpose by using art – images – to express the injustice we fight and the beauty we hope for in a world without hate."
The artwork embodies a celebration of ADL's groundbreaking impact over the last century in fighting anti-Semitism, safeguarding civil rights for all, combating hate, advocating for Israel, and breaking down stereotypes and prejudice in schools through effective anti-bullying/cyberbullying workshops.
**Artists Tell Moving Stories through Art**
 Following are impactful examples of each of the five ADL issues selected by artists to portray:
        I.            Fighting Anti-Semitism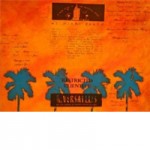 Peter Halpern
Always a View, 2013
Acrylic and Print Transfer on Canvas
18 in x 24 in x 2 in (45.72 cm x 60.96 cm x 5.08 cm)
Description: This work incorporates anti-Semitic advertising copy from the late 1940s when most of the hotels north of 5th Street on Miami Beach restricted "people of the Hebrew race" from accommodation; and were able to advertise "restricted clientele." "Always a View, never a Jew," was the ad copy used by the Gulf Hotel.
      II.            Safeguarding Civil Rights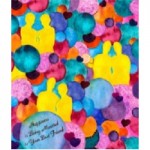 Marilyn Bailis
A Loving Relationship, 2013
Framed Watercolor
26 in x 29 in x 3 in (66.04 cm x 73.66 cm x 7.62 cm)
Description: To experience the joy of a loving relationship is a most basic civil right. The beauty and satisfaction that come with a caring marriage should be available to lovers, regardless of gender. To live the years with one's best friend, may be the ultimate reward of life's journey.
    III.            Combating Hate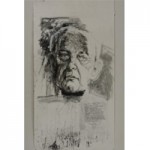 Mark Cohen
Norman Frajman, Survivor, 2012
Charcoal, Graphite and Acrylic Wash
80 in x 48 in x 3 in (203.2 cm x 121.92 cm x 7.62 cm) 
Description:I paint iconographic figures because they represent issues of murder, guns, violence, slavery and hate that I feel need to be thought about and talked about. The portrait of Norman Frajman, a Holocaust survivor contains a handwritten statement by Norman that describes the camps that he was enslaved in, the loss of his family members and his gratitude for finally being freed.
    IV.            Advocating for Israel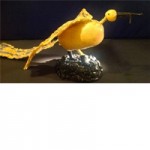 Adrienne Turk
Prayer Dove for Israel, 2013
Mixed Media with Latex
34 in x 14 in x 17 in (86.36 cm x 35.56 cm x 43.18 cm)
Description: Prayer Dove for Israel is a soft sculpture made from found objects, mixed media and latex rubber. It was created in response to the constant state of alert Israeli people must live with. The dove represents an Israeli soldier complete with weapon and army boots. The wings show the Israeli flag displayed with honor and dignity and the tail contains the Hebrew word shalom (peace), hand written as a mantra of hope for the future.
      V.            Education & Outreach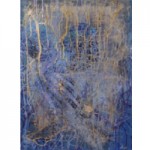 Judith Solomon Shah
Golden Threads, 2012
Acrylic on Paper
36 in x 28 in (91.44 cm x 71.12 cm)
Description: I pick this area as only with education and outreach can there be a promise of tolerance of others who are different. We all belong to the same Universe and want love and acceptance. Freedom of expression, compassion and education all contribute to a sense of worth and purpose and hopefully world peace.
About ArtWorks ADL: Justice, Advocacy & Art™
Message from the Event Co-Chairs – Tracey Grossman and Patricia Gottenger:
"Today, we are proud mothers that strongly support ADL. But we've each overcome our own discrimination struggles – one as a bullied child, the other as a new immigrant.  Through ADL, and our support of this incredible event, we are committed to protecting our own children and the next generation from experiencing the same discriminatory pain that was inflicted upon us."
ArtWorks ADL: Justice, Advocacy & Art™ – Host Committee
This prestigious Host Committee is comprised of over sixty esteemed supporters of ADL and the arts, including Regine and Commissioner William Diamond from Palm Beach, Gary Lesser, and Ann and Doug Brown.
ArtWorks ADL: Justice, Advocacy & Art™ Sponsors
ADL thanks its sponsors for their support and generosity.
Sponsorships and tickets are available for purchase. For more information and to register, visit the ArtWorks ADL website: http://www.adl.org/floridaartworksadl
A century ago, in 1913, a visionary attorney brought together a group of prominent Jewish leaders to form a mechanism to fight back against the anti-Semitism and other forms of bigotry and discrimination then rampant in society.  Thus, with a $200 budget and two desks in his Chicago law office, the Anti-Defamation League was born. Today, ADL is the nation's premier civil rights/human relations agency fighting anti-Semitism and all forms of bigotry, and a world leader in the fight against anti-Semitism and hate. The theme for ADL's Centennial is Imagine a World Without Hate™ – a dream we hope to make a reality.
ADL in the News